Favored by early American Colonists, Colonial style homes were often constructed of wood as they were simple to build and efficient to use. Best known for their symmetry, most Colonial homes have the main door in the middle with an equal number of windows flanking either side and consisting of 2 to 2.5 stories. These homes began as just two simple rooms, the main level was the kitchen/living room and the bedroom upstairs. Most of these homes feature a central staircase and a fireplace. There are several distinct regional styles of Colonial architecture.
Beverly Colonial Homes FOR SALE
Cape Ann Colonial Homes FOR SALE
North Shore Colonial Homes FOR SALE
Southern New Hampshire Colonial Homes FOR SALE
Examples of Classic Colonial Style Homes
Georgian Colonial- This type of Colonial draws from both the Italian Renaissance and the classical architecture of ancient Greece and Rome. Classically these homes are box-shaped consisting of 2 stories, feature wooden columns painted white or yellow, and have one or two chimneys on the side of the home.
Examples of Georgian Colonial Style Homes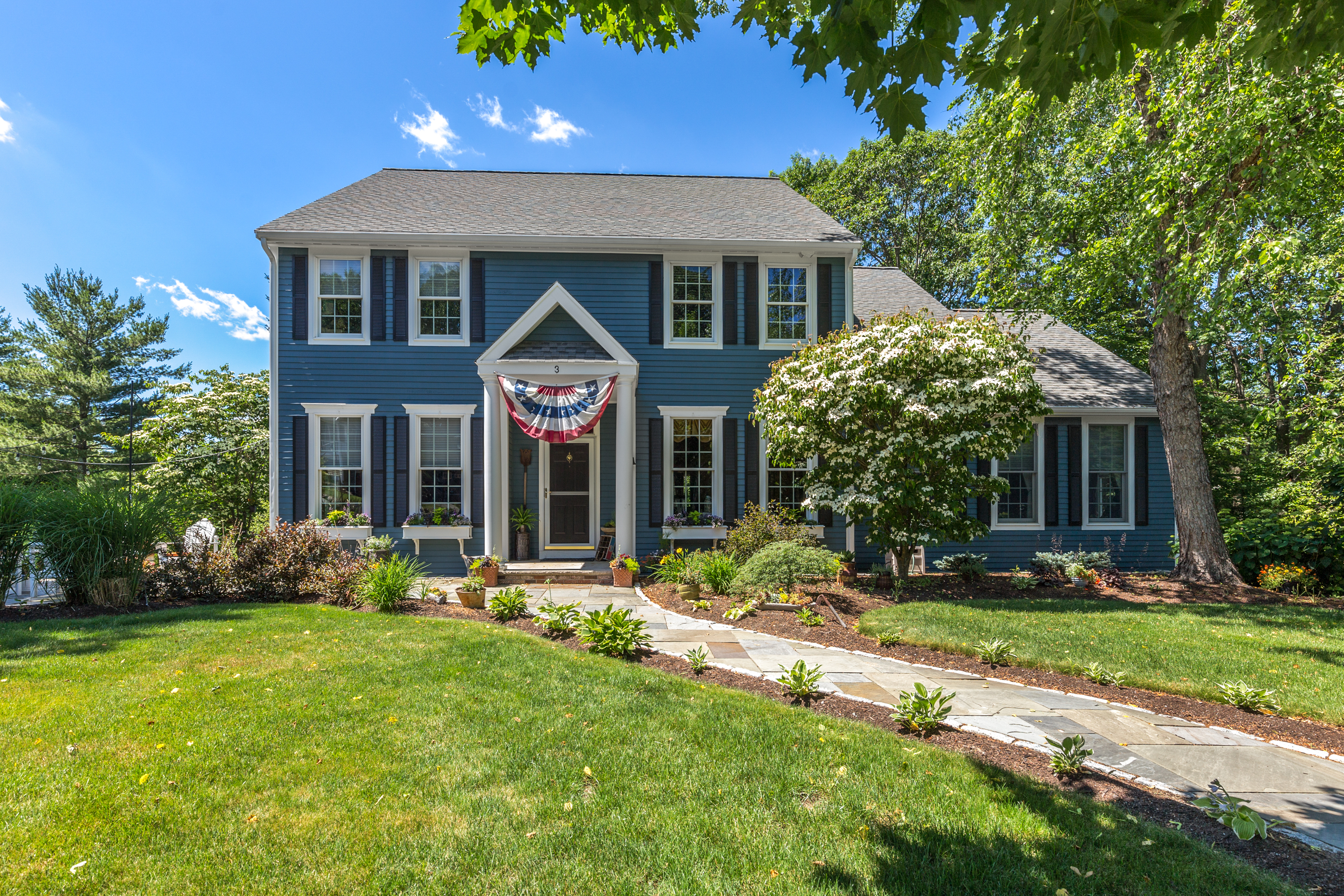 Dutch Colonial- Built by Dutch Settlers in New York, New Jersey, Delaware and Pennsylvania, this style of Colonial home has steeply pitched gambrel roofs (The roof starts at the top of the 2nd story at its peak and ends at the bottom of the second story with eaves) with a flared eaves and a porch beneath. Usually, a gable end chimney and the exterior is wooden, brick or stone.
Examples of Dutch Colonial Style Homes