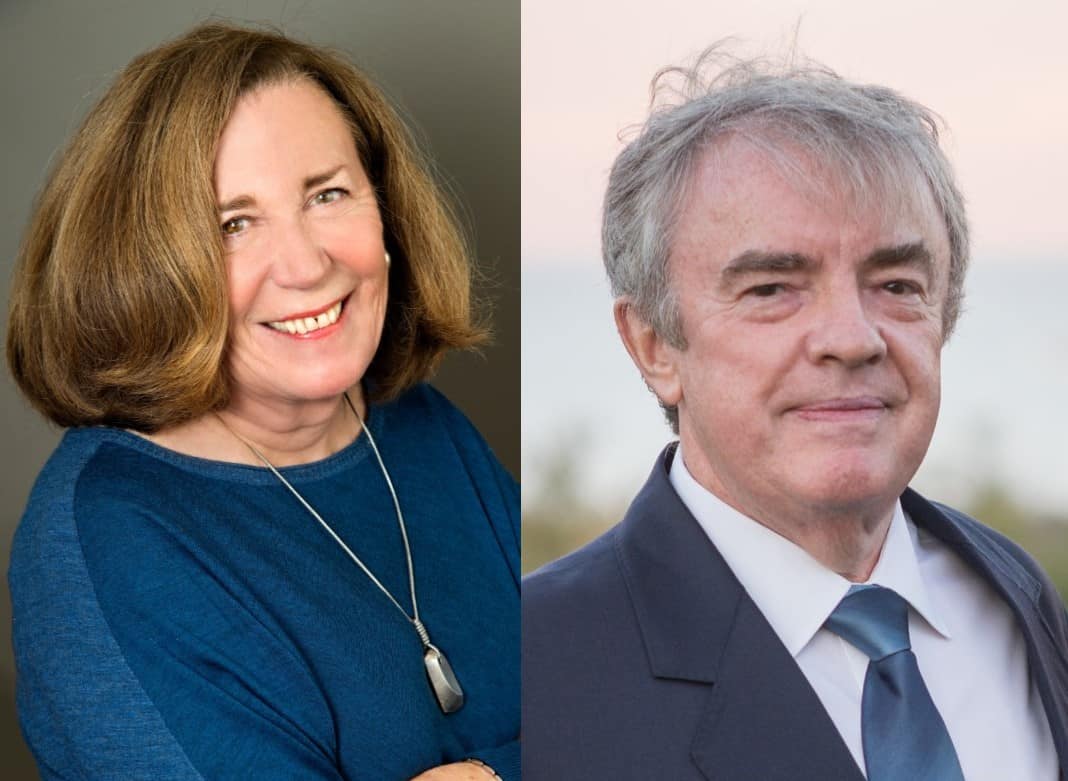 REALTORS®, SRES® | Lux Realty North Shore - Beverly Farms
Lux Realty North Shore - Beverly Farms
30 West Street
Beverly Farms, MA 01915
Email Website Phone: 978-922-1000 Fax: 978-998-4044
About Jane Meterparel & Brian Marvelley
A professional real estate agent for 14 years, Jane enjoys providing personalized, full-service for customers throughout the entire real estate process. An antique's dealer for 30 years, Jane's vast knowledge of antiques and antique homes is a great match for real estate sales. A Rockport resident for 27 years, Jane's love of the North Shore includes her extensive knowledge of North Shore communities including school systems, cultural and recreational activities.
A native of England and naturalized American citizen, Brian has lived in New England for more than 30 years and is happy to call Hamilton home. His love of the area extends to real estate, where he enjoys helping newcomers to the North Shore find their dream home.
An executive for a well-known Gloucester firm for more than 22 years, Brian chose real estate as a career after retiring. Guiding clients through the real estate process is very satisfying to Brian, whose expertise in negotiating and contracts is unsurpassed.
Quality of service is very important to Jane and Brian, who have great proficiency in helping seniors move. Their real estate experience includes the Senior Real Estate Specialist (SRES®) designation. SRES® designees are Realtors® who have the necessary knowledge and expertise to counsel clients age 50+ through major financial and lifestyle transitions in relocating, refinancing, or selling the family home. Less than 1% of all members of the National Association of Realtors® have earned this designation.
Jane Meterparel & Brian Marvelley's Testimonials
"Wow!! Jane Meteparel and Brian Marvelley is wonderful. Jane almost could read my mind as to my concerns and needs. Jane has become a friend and I value that very much...Thank you Jane and Brian!!!"
Paula C. Rockport, MA
"What more can I say? I was very happy I took my neighbor's advice and went with Jane and Brian. The nicest, caring people one doesn't always get with real estate agents!"
Madge S. Rockport, MA
"We have been very pleased with our relationship with Jane and Brian. They did a terrific job selling a second home for us in Rockport, and are helping us find another property here. Our tastes and requirements are quite specific, and they have shown tremendous patience while working with our needs. They are quick to [...]
Michael C. & Norm J. Rockport, MA
"Jane and Brian were fantastic to work with. They bring a great deal of experience, yet are not overbearing when giving advice. They were always available for questions and extremely flexible for showings that were often difficult to schedule with our [...]
Brett C. Wellesley, MA
"Jane and Brian were absolutely great to work with. They listened carefully to our ideas about selling our house, which was a unique 1799 colonial that had a lot of great features but needed an understanding, knowledgeable broker to communicate its special qualities. They were dedicated and hard-working, and [...]
Andy C.
"I can recommend Jane Meterparel & Brian Marvelley without reservation as real estate agents. They were my Realtors® for the sale of my house in Rockport, MA. I moved before the house sold and Jane & Brian watched my property perfectly. I would not have felt secure giving that [...]
Gloria, Rockport, MA
"Jane and Brian were especially helpful in getting the house ready for the market after tenants were destructive to the property. They recommended excellent workers who were within my budget. They remained optimistic during the long period of trying to sell the house and were kind and [...]
Ann D. Gloucester, MA
"I recently purchased a home in Rockport where Jane and Brian of Lux were the selling agents. Knowing that they were working for the seller I went into the relationship with caution. Over the course of the negotiation and sale I found them both to be consistently professional and fair." "After the negotiations were complete and the P&S signed they continued to impress me with their kindness and willingness to take the extra step. It was little [...]
Michael U. Rockport, MA