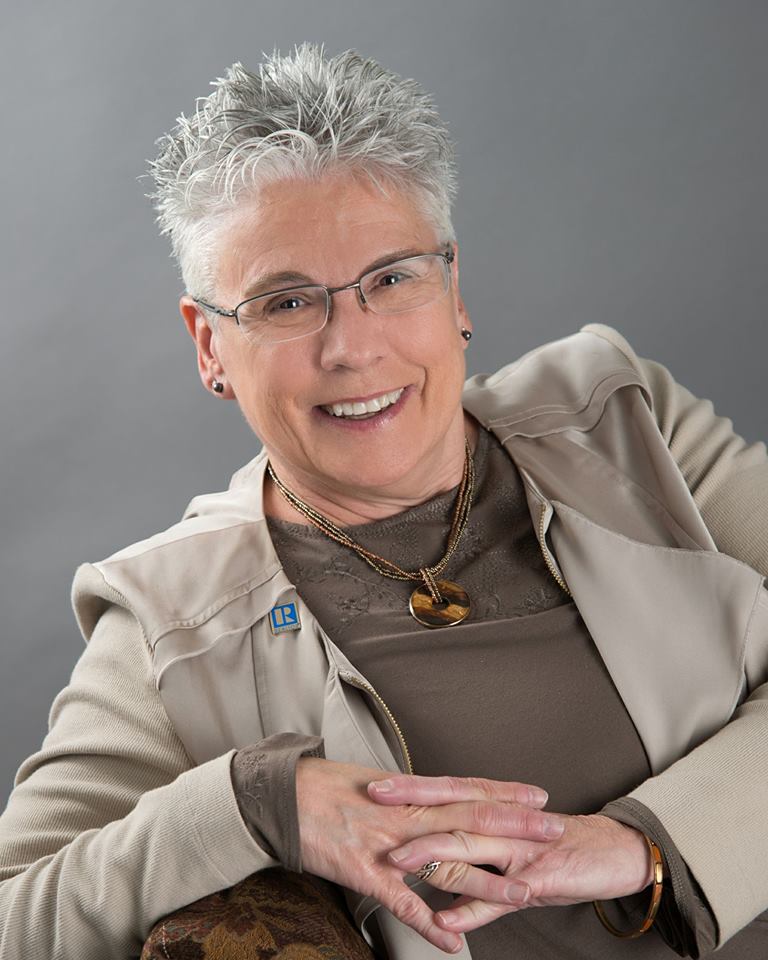 Broker, REALTOR®, ABR®, CRS®, GRI®, ITI® | Lux Realty North Shore - Dane Street
Lux Realty North Shore - Dane Street
9 Dane Street, Suite 2A
Beverly, MA 01915
Email Website Phone: 978.927.4000 Fax: 978-969-0636
About Linda
Linda has been a REALTOR® and real estate practitioner since 1983, and a broker since 1988. She is currently a Broker with LUX Realty North Shore, in Beverly, MA, and CEO of LOC Real Estate Educational Services, Inc. Holding the ABR, CRS, and GRI designations as well as a graduate of ITI (Instructor's Training Institute), she was named Educator of the Year by the Massachusetts Association of REALTORS® in 2007 and was the North Shore Association's REALTOR® of the Year in both 1994 and 2008. In 2011, she was honored as both a Life Member by the North Shore Association of REALTORS® and inducted into the Massachusetts Drum Corps Hall of Fame. O'Connor also served as a Workshop Leader for CRS in 2007 and 2008. Better known as an "enter-structor", O'Connor believes that education should not only be informative, but entertaining and interactive. Her intuitive approach promotes self-discovery through a series of innovative techniques, and her enthusiasm is infectious! O'Connor offers over two dozen CE courses as well as Pre-licensing classes.
Linda has served her local and state associations in many capacities, including as President of the North Shore Association of REALTORS® and two terms Secretary for MAR. She is a Certified CE Instructor for Massachusetts and has served as a GRI instructor for many years. O'Connor authored the Negotiation course for Massachusetts and was a collaborator for the New Hampshire Quick Start Program. She is a Mediation Officer for both MAR and NSAR.
Linda served as the Greater Salem MLS President in 1991 and 1992, President of WCR (Women's Council of REALTORS®) for three years (1988, 1989, 1991), and was Chairman of both MAR's System Design and Forms in 1994. In addition to her volunteer work, O'Connor is a perpetual multi-million dollar real estate producer.
On a personal level, Linda is the mother of three, grandmother of eight, a member of the Beverly Kiwanis Club, the Beverly Chamber of Commerce, and the Executive Board of the Cardinal Alumni Association, which is a volunteer organization that has awarded over $150,000 in scholarships to deserving high student and college music students.
Linda's Testimonials
"Linda really listened to us, gave us great information and support, and made what can be such a stressful process seem almost easy."
Julie
"Linda made the sale of our house a timely and seamless process. Linda always got back to us right away. She always let us know what was happening regarding the sale. We would highly recommend her to anyone selling their house."
Rosemary L. Danvers, MA
"Very happy to have Linda represent my interests. She was great and very helpful."
Jeff B. Danvers, MA
"Linda was most helpful in helping me to get my house ready to sell. I feel she went over and above the duties of a REALTOR® and I can't thank her enough for that."
Janice B. Danvers, MA
"We have used Linda twice and she is not only a fantastic Realtor but we consider her to be a close friend as well. In fact we even invited Linda to our wedding. The first time we worked with Linda was to buy our multi-family investment property. We had no experience and no idea what we were doing, but Linda was very patient, showing us over 50 houses before we finally found the right one! We recently [...]
Kyle M. Amesbury, MA
"Linda did a great job in telling us what needed to be done before the house went on the market. She communicated with us throughout the process. We had never sold a house before and felt like the outcome was great. Linda did a wonderful job."
Chris O. Beverly, MA
"Linda O'Connor and LUX Realty made the process of buying our new home as easy as possible. Linda's knowledge and expertise are beyond compare. We would feel confident in recommending her to everyone we know. Purchasing a home can be stressful but with Linda on your side everything will be explained and completed thoroughly to help ease that burden. When you work with Linda she [...]
Khara & Peter A. Beverly, MA